Honor on your family! Honor on you! Honor on your cow!
Growing up in Malaysia, never could I have imagined I would fly halfway across the world to eventually work for the most magical company on earth, let alone have them support my educational aspirations. This month marks a big milestone in my life as I graduate with my MBA, and I'm grateful to Disney for it. Like many others, I grew up with everything Disney as a kid. All I ever did was watch movies, cartoons, and play with toys made by Disney. I even still have my old Buzz Lightyear toy from when I was a kid. I couldn't even imagine I would've had the opportunity to go to infinity and beyond to eventually work for Disney because of how magical it is.
I began my journey with Disney in 2017, and I have had the privilege of working on all kinds of projects in different roles within the company. Fast forward a couple of years later, I am now the first generation in my family to earn a Master's and Bachelor's Degree. I am beyond grateful to have been given this opportunity to prove myself and inspire others in my family.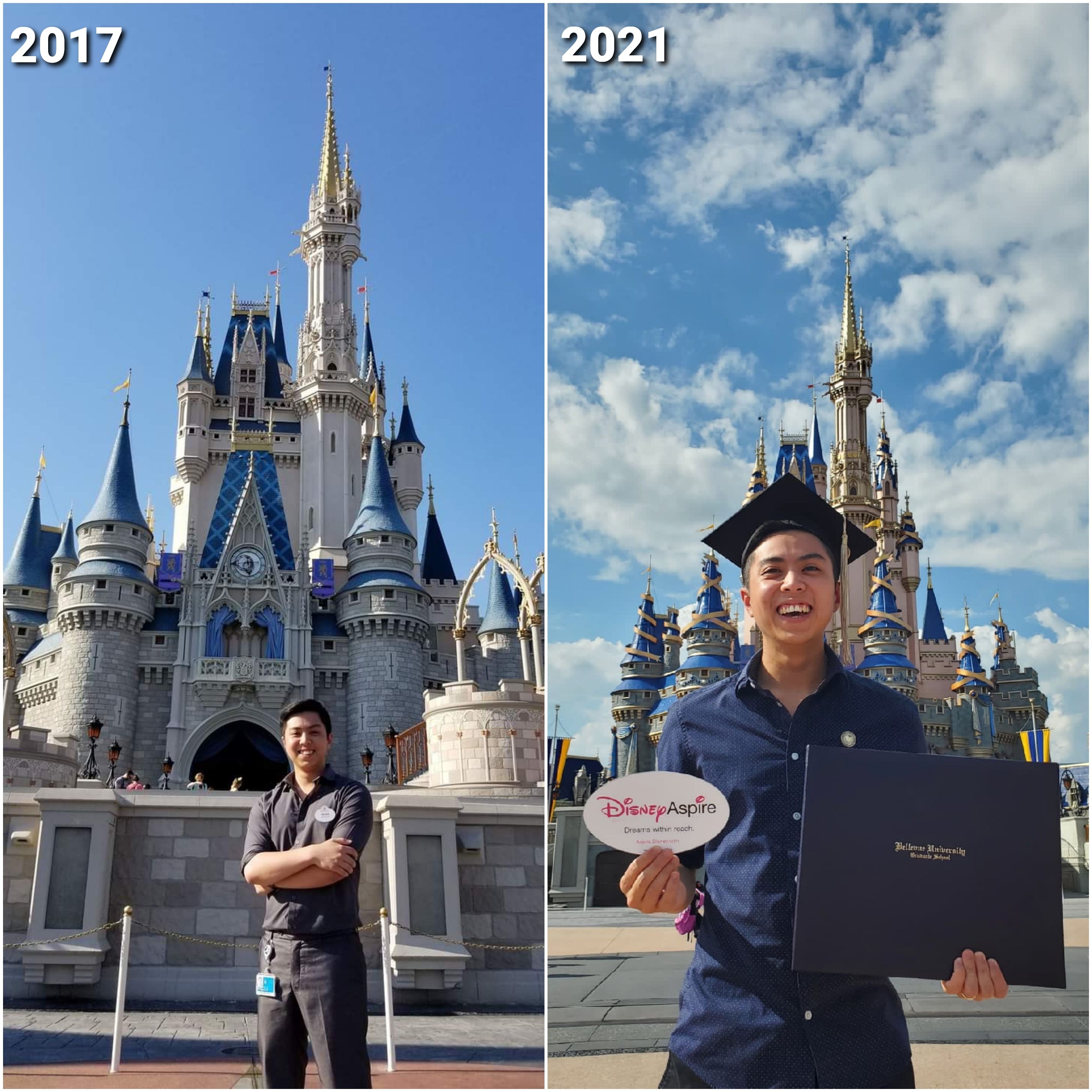 The picture on the left was taken back in 2017 when I was first hired to work at Disney, and the picture on the right is present day. This quote remains true today as it did 4 years ago when I first used it:
"If you keep on believing, the dreams that you wish will come true ✨" -Cinderella